Christina Kenton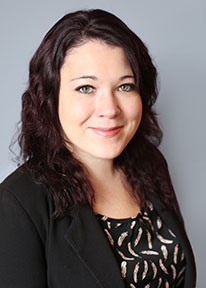 I graduated from Coventry University in 2011 with BA Honours Degree in Criminology and then went on to complete the Graduate Diploma in Law the following year at DeMontfort University in Leicester.
From 2007 to 2013 I worked in a sole practitioner firm in Tetbury, Gloucestershire, assisting fee earners in various areas of law including civil litigation, Wills, probate and conveyancing. This was great experience and allowed me to make the decision to specialise in Private Client work.
I joined Bevirs in July 2013 to take on a fee earning role specialising in Wills, Probate and Lasting Powers of Attorney and whilst working I have completed the CILEx legal practice courses in Probate and Conveyancing.
Born in Stroud, Gloucestershire, I moved to Wiltshire in January 2015 to be closer to work. My hobbies include travelling, hiking and kayaking and I am looking forward to travelling around the USA next year.
This email address is being protected from spambots. You need JavaScript enabled to view it.
Chartered Legal Executive
Wills & Estates