Emily Bourne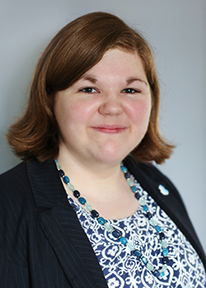 Born and raised in Royal Wootton Bassett, my connection with Bevirs began when I was 17. As a Year 12 student at the Royal Wootton Bassett Academy, I won the Excellence in Law award sponsored by Bevirs, which is given to the pupil with the highest mark in their AS-level Law exams.
I went on to study Law at Swansea University and, on graduating, joined Bevirs in 2013. I am an Associate member of Chartered Institute of Legal Executives and will be taking my Probate Practices exam in January. I am currently working in the Private Client department of the Calne office and dealing with the registrations of titles at the Land Registry.
I live in Royal Wootton Bassett with my parents and younger brother, who is studying Mathematics at Swansea University. I have a dog called Lucy, and I enjoy watching films and TV with my family, reading and attending courses in my favourite craft, glass blowing.
This email address is being protected from spambots. You need JavaScript enabled to view it.
Trainee Legal Executive
Wills and Estates