Janet Strong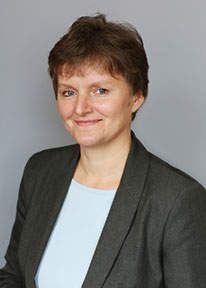 I work in our Swindon and Royal Wootton Bassett branches and specialise in wills, estate administration, Lasting Powers of Attorney, Court of Protection work and trusts.
I aim to listen to every client's individual circumstances then advise and deal with any practical steps which need to be taken.
I was born in Kent and studied law at the University of Sheffield where I graduated with an LLB (Hons) degree.
I then completed the Solicitors final examination course in London and trained in Kent for two years before qualifying as a solicitor. I joined Bevirs in 1990 after moving to Wiltshire.
My husband and I have two sons. We enjoy walking, reading, music, musicals and gardening.
This email address is being protected from spambots. You need JavaScript enabled to view it.
Solicitor
Wills & Estates