Kathryn Locke LLb (Hons)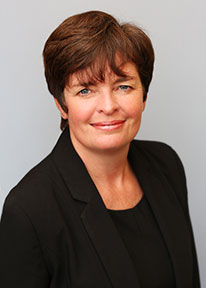 I am a partner at Bevirs specialising in care proceedings, often dealing with sensitive cases involving the well-being of children, many living in vulnerable circumstances.
I support children who are at risk of harm and work alongside organisations seeking to safeguard these children. I am a member of the Law Society Childrens Panel.
I was born in the industrial town of Widnes in Cheshire and went on to study law at the then Middlesex Polytechnic. Subsequently I went to Law School in York before taking a training post in Newton Abbott, Devon.
When I met my husband in 1992 and his work took him to Wiltshire, we relocated and I joined Bevirs.
I love horses and share the ownership and care of several horses with a friend.
I am a supporter of two animal charities, the RSPCA and The Brooke Animal Hospital, a UK-based equine charity for donkeys, horses and mules. I am a sports fan and support rugby league team Widnes and Manchester United Football Club.
This email address is being protected from spambots. You need JavaScript enabled to view it.
Solicitor
Family Services