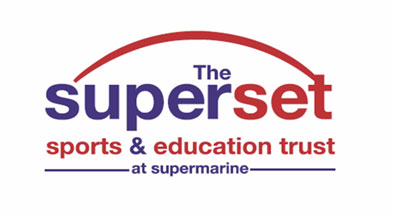 We have some exciting news!
 
From today it will be announced that Bevirs will be the FOUNDATION PARTNER supporting Swindon Supermarine Sports & Education Trust (SuperSET), a wholly charitable trust based in the Club's Webbswood Stadium in South Marston, North-East Swindon.
 
The non-league football club's purpose is to make use of its extensive facilities to host a wide range of community activities aimed at tackling social, health and education needs in and around Swindon and Wiltshire.
 
The new building will be available for the community to use at least 150 days a year, in addition to the programmes to be offered by the Swindon Supermarine Sports & Education Trust.
 
We are extremely excited about the Sports and Education Trust and the potential to help the local community and hope that you will join us in supporting  the Trust.
 
As part of the pledge to support the SuperSET, Nick Sewell will become Trustee and Hayley Tarrant will do their marketing.
 
This is very new and exciting change for us and hope you will be encouraged by our commitment to give back to the community.