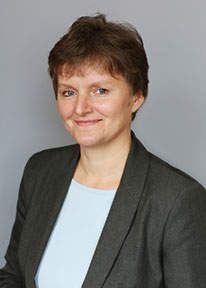 Janet Strong, Solicitor in our Wills and Estates Team comments on whether you can choose who to leave your estate to.

"It is a general principle in this country that people who make wills are free to decide who should benefit on their deaths. This is unlike certain other countries, which have forced heirship rules.
However, Wills can be challenged for a variety of reasons (including where there has been "undue influence" or where it is said that the person making the will did not really understand what he/she was doing and did not have capacity to make a valid will).
There is also a law called the Inheritance (Provision for Family and Dependants) Act 1975 which allows for claims against the estate of someone who has died by people such as husbands, wives, civil partners, children (or people treated as children), partners or people who were maintained by the deceased.
The case of Ilott v. The Blue Cross & others was brought by the adult daughter of a woman who had died and who had fallen out with her daughter. She had (very deliberately and for reasons she had outlined in detail when making her will) left her money to charity and not to her daughter. The claim was made under the Act. The Court initially awarded £50,000 to the daughter. On appeal, the Court substantially increased the award to the daughter to enable her to buy a house.
The charities appealed to the Supreme Court, which has restored the original decision.
Although adult children can still make successful claims under the Act, the Court has made it clear that there will be more limits on what they might receive compared to the way awards to dependant children will be assessed.
You can still decide on who to leave your assets to. However, you should consider carefully what your will is for; the extent of your property; and the claims to which you should give effect. Be aware that a will can be challenged.
If you are concerned about whether your wishes will be respected, we are happy to discuss your options and advise on how to help guard against a successful challenge to your will"
Please contact Janet or a member of the Wills and Estates Team.