Margaret Wegner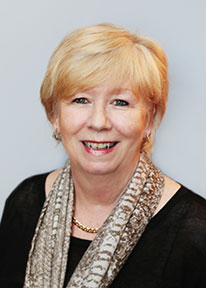 I am a Fee Earner in the Home Move Department and have been with Bevirs for six years.
Prior to joining Bevirs I worked for a Corporate Law Firm in Newbury in the Private Client Department and later experienced extensive Residential Conveyancing work which I really enjoyed. It is very rewarding taking a client from start to finish through their moves in life. Although it can be very stressful, the nice people you meet make up for that.
Before that I lived in South Africa for a good part of my life. Whilst living there and in between bringing up my two children, I turned my hand to various careers. I worked as a Medical Rep for six years for a Global Personal Health and Hygiene Corporation and also as Admin Director for an International Charity organisation.
My weekends and holidays are taken up with catching up with friends and family. Some of which live in France and South Africa so I have had some lovely places to visit.
This email address is being protected from spambots. You need JavaScript enabled to view it.
Conveyancing Paralegal