Nicholas Sewell LLb (Hons), TEP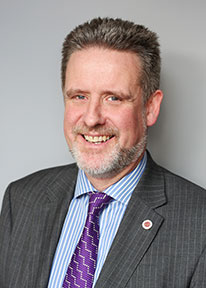 I have been a partner at Bevirs for 13 years heading up the team which looks after wills, probate, trusts, tax planning and care of the elderly or vulnerable. I am based at the firm's office in Calne.
I was born in south London and brought up in Orpington, Kent and later studied law in London at the College of Law.
Later I joined practices in Kingston and Tunbridge Wells, and then came to Swindon where I worked for another practice. I joined Bevirs in 2000 and became a partner two years later.
I am also a committee member (and former chair) of the Gloucestershire & Wiltshire branch of STEP (Society of Trust & Estate Practitioners).
I live with my wife Helen and our children Henry and Alice in Marlborough. At home, I am the Scout Leader at 2nd Marlborough Scouts. I am a keen follower of Crystal Palace Football Club and I also play five-a-side football.
This email address is being protected from spambots. You need JavaScript enabled to view it.
Solicitor
Wills & Estates